Night's Reign is a thrilling fantasy novel featuring two disabled protagonist. An autistic priest and his wheelchair-dependent cantor must lift an ancient curse, and time is running out!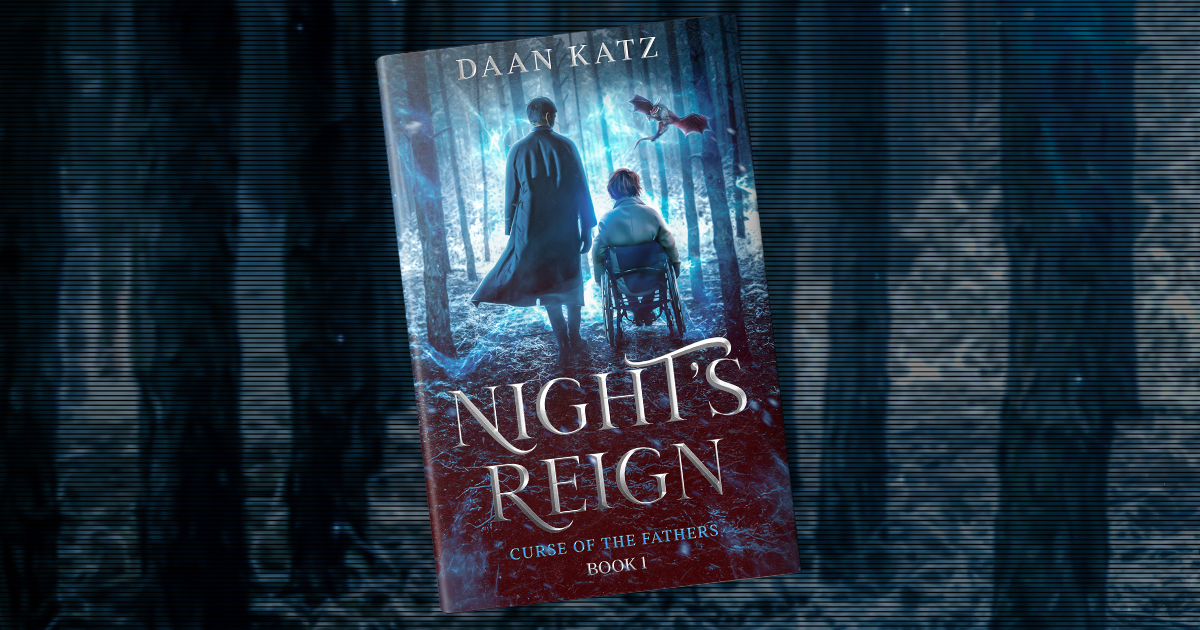 Night's Reign
A floundering priest. A woman in a wheelchair. An ancient curse.
On the run from a cursed king and his army of assassins, priest Niels Bosch seeks sanctuary in rural Briscona. What he gets is a barrage of intimate and unsettling questions from his new cantor, Beldenka Nadinov. Questions he can't risk answering.

Accompanied by his friend and bodyguard Mikhandor, and Bel's protector Leks, the pair set out to challenge the mad king. But Bel has a dark secret of her own – a secret that could endanger the entire mission.
When Niels unearths the chilling truth and realises there's much more at stake than just his life, it's too late to turn back. He must lift the curse and end Night's reign forever.
Start reading
Read the first chapters.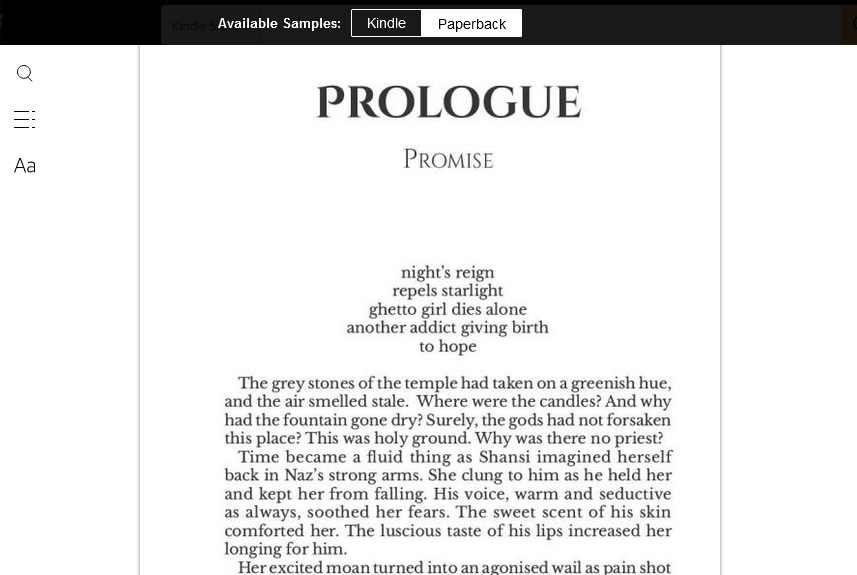 The protagonists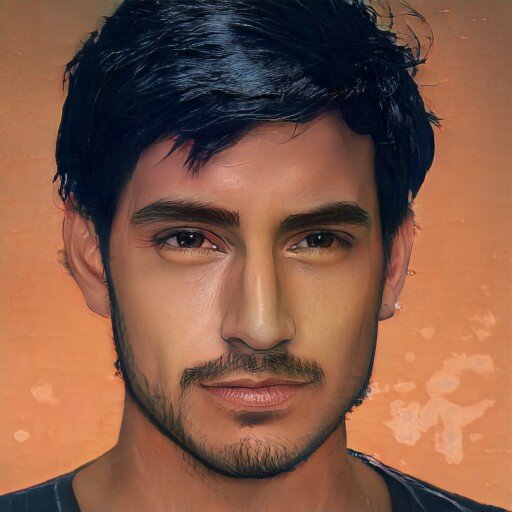 His Holiness Niels Bosch
Niels Bosch is a young priest with a troubled and mysterious past.
He is the kind of guy who would happily fade into the background.
Much to his chagrin, he is the Chosen One of the Goddess Eylah. Destined to save the world.
Not an easy task for an autistic guy who suffers from recurrent depressive disorder.
Lord Beldenka Nadinov
Beldenka Nadinov is a woman in her late twenties, and Niels' new cantor.
Despite her wheelchair-dependence and apparent frailty, she's a confident woman with a positive outlook on life.
Bel has short mahogany curls, ivory skin, and verdigris eyes. For practical reasons she usually wears breeches.
She has a great eye for detail and is a natural leader.
Buy Night's Reign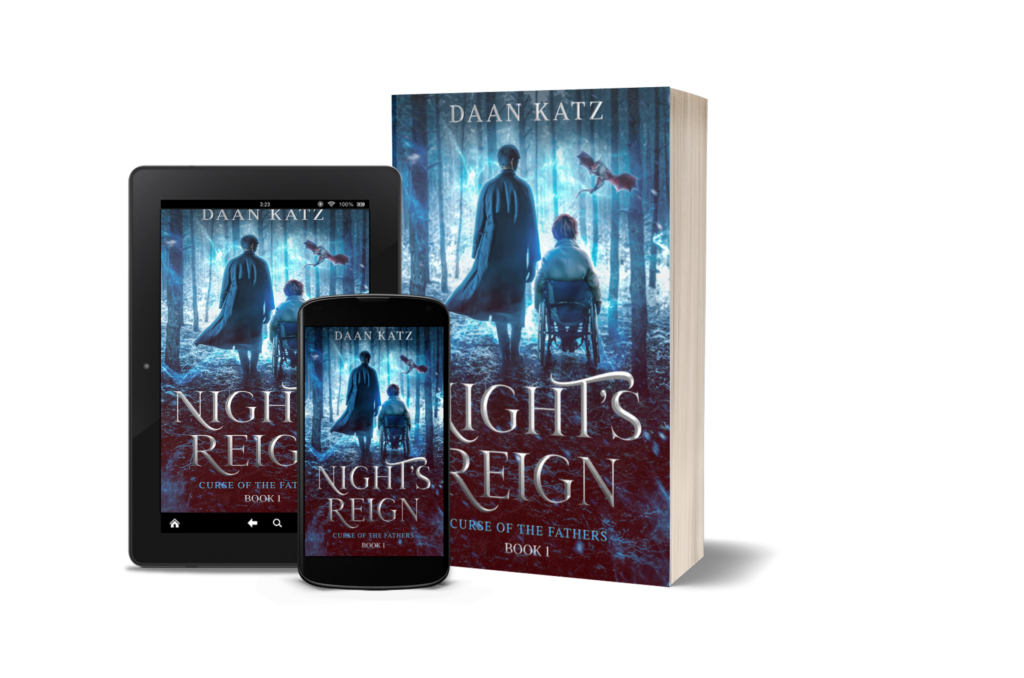 Night's Reign is available in E-book format for Kindle and other E-readers, and paperback from several online retailers. Hardcover and Large Print editions are available on Amazon only.
What Readers Say
★★★★★

A Solid Five-Star Read!

★★★★★

Great characters in an interesting world

NIGHT'S REIGN stands firm on incredible world-building. And the cast of characters who populate it? Ideal. Especially Beldenka, the wheelchair-using heroine, and introverted Nails, a priest on the autistic spectrum. Both protagonists shine brightly against the finely woven dark fantasy tapestry. I look forward to the next book in the series.
I greatly enjoyed Katz's book. He hits the right notes on several fronts. His prose is clean and straightforward, with a light touch on description that still gives us a good impression of this world and characters. The world of Night's Reign has modern technology: vehicles, DNA testing, and advanced neurosurgery, but still gives the feel of high fantasy, because it also has magical medallions, mysterious, long-lived races, and dragons. Katz dribbled the worldbuilding through so each new reveal feels both proper and surprising.
Laurie Buchanan
Reviewed in the United States on February 11, 2023
Verified Purchase

Rebecca Fuentes
Reviewed in the United States on September 4, 2022
★★★★★

different, empowering and eye-opening

★★★★★

Dark and beatiful

Now here is a fantasy book unlike any I've read before. It's brilliantly done, keeping the classic elements of the fantasy genre in tact, while at the same time taking the biggest tropes and turning them upside down. You want Chosen One? Well, Katz gives you confusing prophecies that have been extrapolated to mean there is "one" who will come and bring change, but in a fantastic twist, he does something unexpected and different. (…)
The setting of this dark fantasy surprised me a bit. It's a world more developed than your usual medieval fantasy setting. A different world than ours, but also similar in many ways. The protagonists are also refreshingly different, both have disabilities of some sort. Niels struggles with his mental health and previous traumas and Beldenka is a wheelchair dependent but doesn't let that stand in her way to be a badass of a character.
The prose is excellent, every word carefully chosen. I really enjoyed this book and can highly recommend it!
The Book Dragon's Hoard by A.V.
Reviewed in the United States on October 25, 2022

Kindle Customer
Reviewed in the United States on May 31, 2022
★★★★★

A beautiful dark fantasy with a unique cast of characters

★★★★★

A Solid Debut Novel!

– I LOVED Bel. I'm always a fan of a strong female character and she was a wheelchair rocking badass. Daan's way of capturing her strength and telling her story over the course of the book was really well done.
– The book also dealt with mental health which I always love addressed in fiction. I felt like it made the characters rich and relatable. I could see how the characters internal struggles drove their choices throughout the book.

If you are looking for a great dark fantasy read, I definitely recommend picking up Night's Reign and diving into this beautiful world created by the very clever Daan Katz.
Daan provides a unique take on a chosen one story, giving us a reluctant, sympathetic lead and his badass partner who does not let her wheelchair constrain her.

The magic varies from the subtle to the fantastic, providing some interesting world building and narrative directions.

The story reads nicely and really gets more gripping toward the end as various threads are drawn together. It is a solid first book and I'd definitely read more.
AF
Reviewed in the United States on February 23, 2022

The Red King
Reviewed in the United Kingdom on February 21, 2022
Verified Purchase
---
Sign up and receive regular updates about my fantasy projects, book releases, and exclusive content that you won't find anywhere else.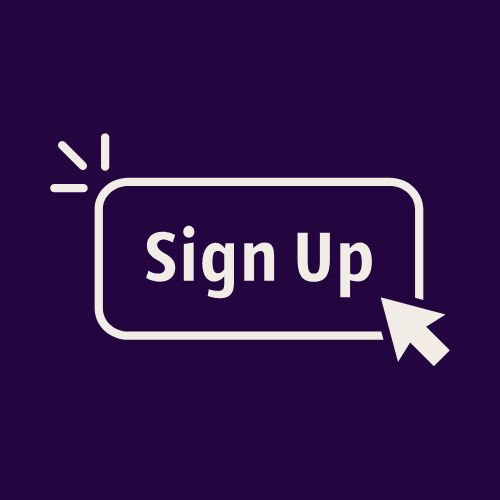 Sign up and receive regular updates about my poetry projects, book releases, and exclusive content that you won't find anywhere else.
---